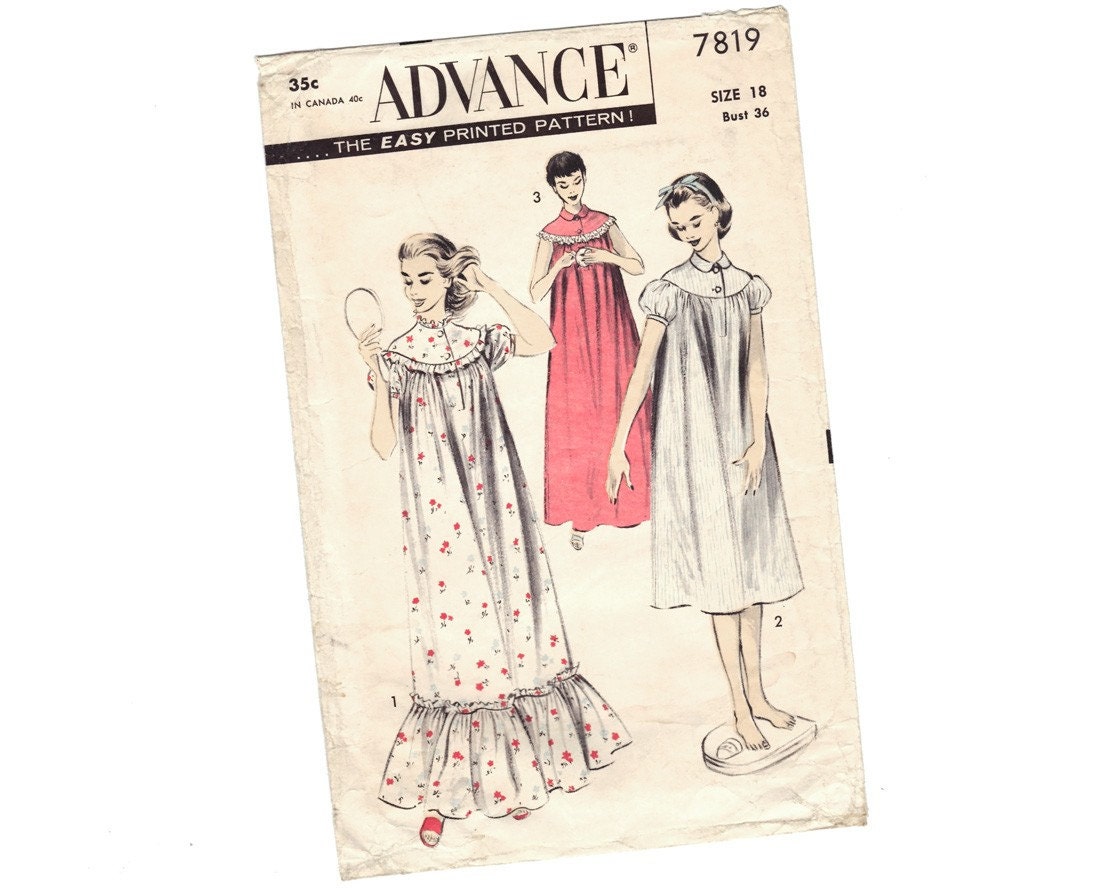 If you want to become an everyday lolita, or are just looking to inject a bit more lolita into your life, a great place to start is pajamas. If you're like me, this will send you into a thrift store, where almost all of your findings are granny-like, "modern", spotted with superman, or trying to be sexy. None of these are really lolita, and you want lolita. The best I've found is see-through frilly pants and a matching (also transparent) shirt, and a frilly mint-striped nightgown.
The best way to really find some good lolita sleepwear is vintage. I can tell what you're thinking: "How am I supposed to do this?" If you are actually thinking that, ten points for me, and also, stop thinking that and listen to me! It's not hard, and you usually don't have to look outside your laptop on Etsy or your local Jo-Ann fabrics (or other fabric store). The answer is: vintage patterns! Vintage patterns are relatively easy to find no matter what age you are. You can buy them on Etsy or from the pattern section of most fabric stores. They're generally high-quality and I just recently bought one from the pattern company burda that includes bloomers as well!
However, there are also a lot of us out there that can't sew... What do they do, you ask? Easy! Etsy has some great sewers, you can buy them from there.
Do you have any favorite places to buy lolita sleepwear, or a favorite brand for patterns? Tell me!


*Picture found on an etsy listing. Not mine.